The packa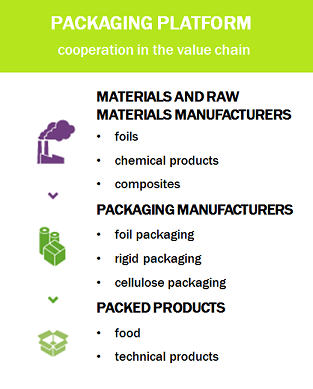 ging platform consists of 44 companies working together in the value chain on developing new solutions in the field of bioplastics and intelligent and active packaging.
The food processing industry is strongly represented in Poland and plays an important role in the European economy. Issues such as food security, health and international supply chains mean that new food packaging technologies are constantly being developed. For over a dozen years, research initiatives have focused on topics such as bioplastics, intelligent and active packaging.
The cluster wants to consolidate its role in international projects as a credible scientific and industrial partner in the process of developing and demonstrating new packaging technologies. Promotional and training activities will support marketing processes targeting Polish enterprises (SMEs), which will eventually implement the developed innovative solutions.
Członkowie klastra